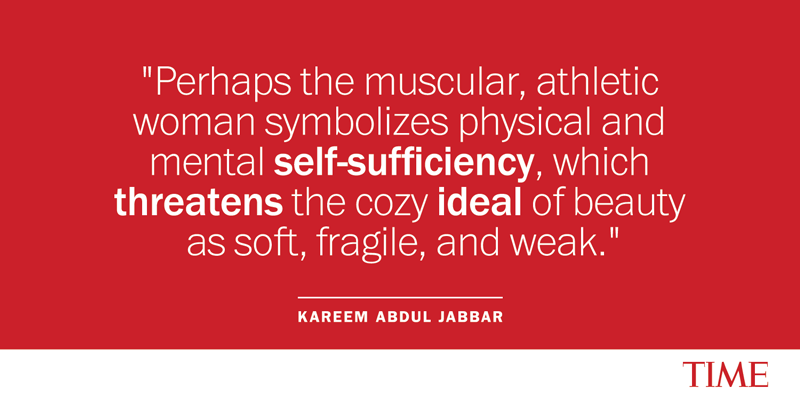 From his start as a professional athlete in the 1960s and '70s and his
challenging conversion to Islam
during a time when he was being forced into the mold of an American "poster boy" of racial equality. Kareem Abdul-Jabbar has a long trayectory of life in the spotlight. Now a regular commentator on
ESPN's "The Jump"
, Mr. Abdul-Jabbar has spent the latter portion of his career analyzing and reporting on particular issues faced by black athletes in America. He was awarded the Presidention Medal of Freedom by President Barack Obama in November 2016. In this
Time Magazine article from 2015
, he talks about the unrealistic beauty standards in our Western Culture and how it may affect female athletes' performance and success at obtaining endorsements from powerful corporate advertisers when beauty is held at a higher esteem than athletic performance.
http://time.com/3964758/body-shaming-black-female-athletes/