Friday, December 29, 2017
Friday, February 24, 2017
In its second year,
Black Restaurant Week
will again be show-casing black-owned restaurants, farms, caterers and food trucks in dozens of US cities through a series of special price menus, fun activities and educational events. If you own a food-related business there is still time to register. If you are a bartender you might even participate in a mixology competition being held in some cities! You can also volunteer as a brand ambassador and receive some perks for helping with organization and spreading awareness. Otherwise get pictures of yourself eating a delicious meal at one of these great eateries while supporting a thriving community. Hashtags
#BRW17
and
#SupportBlack, #blackrestaurantweek
. (Be sure to use more than one hashtag to weed out another event in January which unfortunately has a same hashtag.) Otherwise you can also use some of the hashtags listed in the schedule below.) But hey guys, no reason to eat there only one week out of the year. Black-owned eateries are serving up delicious meals year round! You can find some great links to many of these at
thehungryblackman.com.
Black Restaurant Week was
originally held in Memphis, Tennessee
; organized by event planner Cynthia Daniels to help draw new business, provide marketing and move towards multicultural engagement for black and minority-owned restaurants. Follow Ms. Daniels on Instagram
@cyndaniels09
.
2017 Schedule
This list still being updated. Google to see if #BRW17 is being held in YOUR city! If not then participate on your own by dining at any of the excellent black-owned eateries in your town and posting about it on social media!
Atlanta, Georgia: March 6 - 12
Baltimore, Maryland:
Birmingham, Alabama: March 6 - 12: https://www.facebook.com/Birmingham-Black-Restaurant-Week-667874763371609/
Chicago, Illinois (Date has already passed): Held in February 2017
Houston, Texas: April 17 - 30 - https://houbrw.com/
Orlando, Florida: March 6 - 12 #OBRW17
Memphis, Tennessee: March 7 - 13 https://www.instagram.com/BRWMEM/
Milwaukee, Wisconsin: April 17 - 23: https://www.facebook.com/blankspacemke/
Nashville, Tennessee #NBRW17
New Orleans, Louisiana: March 6 -12
Richmond, Virginia: March 6 - 12 http://richmondmagazine.com/restaurants-in-richmond/food-news/richmond-black-restaurant-week-kicks-off-march-6/
St. Louis, Missouri http://deluxmag.com/st-louis-black-restaurant-week/ #STLBRW17
Washington D.C.
Also Visit www.blackrestaurantweek.com for more information.
Tuesday, February 7, 2017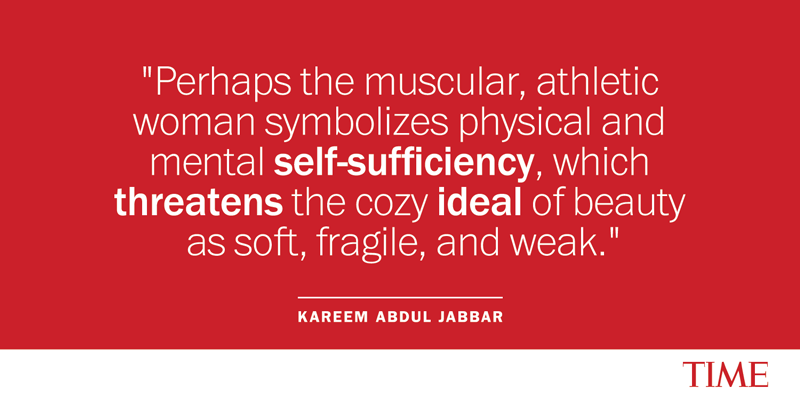 From his start as a professional athlete in the 1960s and '70s and his
challenging conversion to Islam
during a time when he was being forced into the mold of an American "poster boy" of racial equality. Kareem Abdul-Jabbar has a long trayectory of life in the spotlight. Now a regular commentator on
ESPN's "The Jump"
, Mr. Abdul-Jabbar has spent the latter portion of his career analyzing and reporting on particular issues faced by black athletes in America. He was awarded the Presidention Medal of Freedom by President Barack Obama in November 2016. In this
Time Magazine article from 2015
, he talks about the unrealistic beauty standards in our Western Culture and how it may affect female athletes' performance and success at obtaining endorsements from powerful corporate advertisers when beauty is held at a higher esteem than athletic performance.
http://time.com/3964758/body-shaming-black-female-athletes/